A Distinctive Place in Real Estate
The company we are today is built on ingenuity, opportunity and a dedication to community.
Albert W. Turner (1916-2019), founder of Carrollton Enterprises, was a respected leader in real estate development. His novel concept for "livable communities" made the Maryland suburbs of Washington D.C. one of the country's most sought-after areas to live.
Beginnings
Born and raised in Anne Arundel County, Maryland, Albert Turner exhibited an industriousness and work ethic early on, building 75 single-family homes by the age of 21. In 1937, he began a small construction business.
After receiving an Honorable Discharge following three years' service with the Navy Seabees, he returned to Maryland in 1945. By 1949, he incorporated his construction business with an employee, first as Modern Construction Company and later as MCD (Maryland Community Developers) Enterprises.
"Experience has taught us that change is constant and the ability to manage change is essential to a company's long-term success."
Albert W. Turner, Founder
Growth
MCD Enterprises primarily engaged in developing premier planned residential communities. The developments they built created a need for nearby shopping and amenities. Albert Turner's vision of "livable communities" was taking shape.
In the early 1950's, Turner purchased property east of Washington D.C. for an innovative new development. The City of Carrollton (later renamed City of New Carrollton) was one of the first planned communities of its kind in the country. Affordable, attractive, and convenient to D.C. by car, the city's recreational green spaces, public buildings and convenient retail services offered a "new way of life for its citizens." Albert Turner served as The City of Carrollton's first mayor from 1954 to 1958.
"Green, walkable, conveniently located."
Turner founded Carrollton Enterprises in 1954, and in partnership with MCD Enterprises went on to build, own and manage residential and commercial properties throughout the Maryland/Washington D.C. region over the next forty years. Their portfolio of more than 17,000 single family homes and 10 successful shopping centers includes North College Park, Calverton, Kettering, University Park, Lewis Heights, Hollywood, Prospect Plantation in Queen Anne's County, Cherrywood of Olney, and Olney Mill in Montgomery County.
During his career, Albert Turner dedicated his time and support to numerous boards and organizations and gave generously to countless nonprofits and community concerns. He leaves a rich legacy of commitment to community enhancement and service.
Today
Carrollton Enterprises is a vibrant and growing family of companies that today remains committed to our founder's vision.
Steeped in tradition, yet dynamic and forward thinking.
President and CEO Ian C. Kelly, Albert Turner's grandson, and Chief Operating Officer Mike Reilly formed Carrollton Development Group in 2019, advancing Turner's passion for developing innovative, high quality real estate. Carrollton Enterprises oversees management of the company's robust portfolio of properties and with the Albert W. Turner Foundation continues to support the communities and causes to which Turner was dedicated.
1937

Albert Turner builds 75 single-family homes by age 21. Establishes first construction business.

1942-45

Albert Turner serves three years in Navy SeaBees. Receives Honorary Discharge.

1949

Modern Construction Company, later Maryland Community Developers (MCD) Enterprises, is incorporated. Focuses on developing residential communities throughout Maryland.

1949

Albert Turner acquires property in Prince George County, plans Hollywood subdivision of College Park, Maryland.

1953

Albert Turner lobbies Maryland legislature to incorporate undeveloped area between Riverdale and Lanham as City of Carrollton, named by Turner for the "historically famous family of Carrolls – founders of American democracy."

1954

Carrollton Enterprises is founded. Focuses on creating "livable" planned neighborhoods with shopping areas, parks and recreational spaces, infrastructures – a concept predating the era of the "modern planned city."

1954-58

Albert Turner serves as first Mayor of City of Carrollton.

1957

City of Carrollton, Maryland is incorporated.

1966

City of Carrollton is renamed the City of New Carrollton, to distinguish it from other two Carrollton cities in Maryland.

1978

Monorail extends to Carrollton, establishing it as commuter suburb in Prince George's County.

1950s-1990's

Carrollton Enterprises and MCD Enterprises build a portfolio of successful shopping centers, restaurants, hotels, office buildings.

2019

Carrollton Development Group is formed.

2020

Albert W. Turner Foundation is formed in memory of company founder.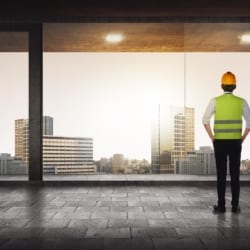 We are growing our presence in real estate acquisition and development,…
https://carrolltondev.com/wp-content/uploads/2020/06/uniting-tradition-vision.jpg
1067
1600
CDG
https://carrolltondev.com/wp-content/uploads/2020/06/logo-cdg-subhead.png
CDG
2020-06-01 11:51:42
2020-06-02 14:21:07
Carrollton Development Group: Uniting Tradition & Vision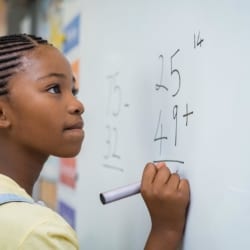 The Carrollton Enterprises family of companies believes that…
https://carrolltondev.com/wp-content/uploads/2020/06/ce-adopts-schools.jpg
1063
1600
CDG
https://carrolltondev.com/wp-content/uploads/2020/06/logo-cdg-subhead.png
CDG
2020-05-01 15:51:45
2020-06-02 14:21:24
Carrollton Enterprises Adopts Two Prince George's County Schools